Message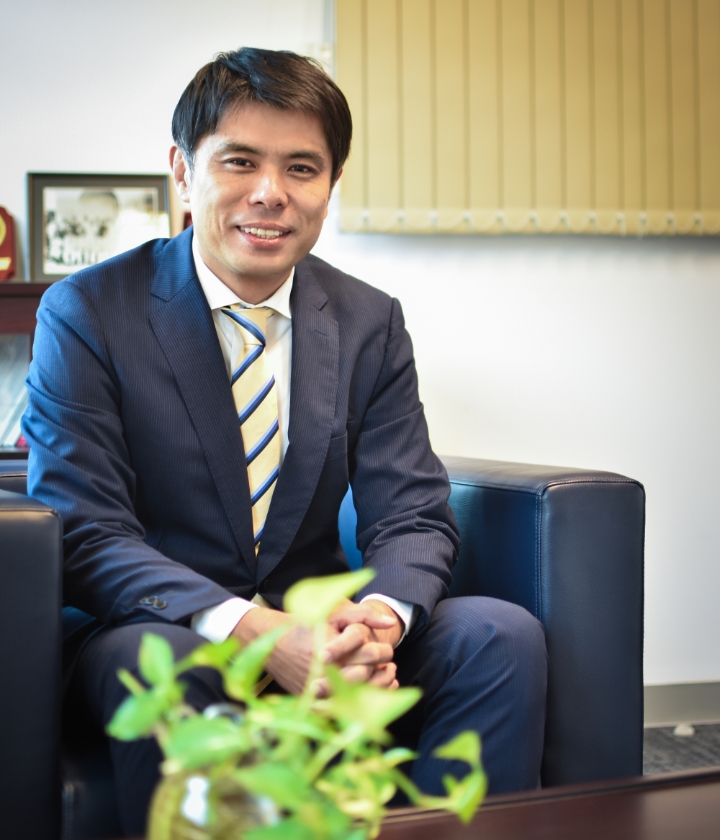 Corporate Principle "Let us sow and nuture the seeds of global prosperity"
"Sow a seed now" and take action to benefit people around the globe, bade our founder, Fusajiro Kanematsu, setting standard of public duty that we at Kanematsu continue to uphold through a commitment to ethical business principles and corporate responsibility. The beliefs and philosophies that inspired Fusajiro Kanematsu in the late nineteenth century Meiji period, a time when Japan was striving to build national economy, were encapsulated in the document Our Beliefs: Kanematsu's Guiding Principles in 1967, on the occasion of our merger with The Gosho Company.

Kanematsu has a long history in Vietnam. Kanematsu has been involved in various businesses for quite some time and has grown along with Vietnam's economic development since the establishment of offices in Hanoi and Saigon in 1941. In 2014 the office became a limited company, known as "KANEMATSU VIETNAM CO., LTD.". Currently we are developing a wide range of businesses such as Grain & Feedstuff, Food, Chemicals, Electronics & Devices, and Steel in Vietnam.

As new technologies and DX (Digital Transformation) change the industrial structure, various factors will increase the risk of uncertainty, leading to unpredictable situations. I believe that with long-term business partners, a global network, skills, and abilities we have gained from practical experiences through 130 years of history, we will be indispensable in the future.

I am confident that Vietnam and Japan will become more and more important business partners in the future. Vietnam will be one of the most influential and leading countries in the ASEAN market. I think that ASEAN, a market with a population of 650 million, with its culture, services, currency, and distribution will become significant to the world economy as a single market. Under such circumstances, we will continue to take on challenges as "ONE TEAM" so that we can contribute to the magnificent economic development of Vietnam and ASEAN.
1st September,2021
Kanematsu Vietnam Company Limited
General Director
Kotaro Suzuki
Monday to Friday 08:00 to 17:00
CONTACT US